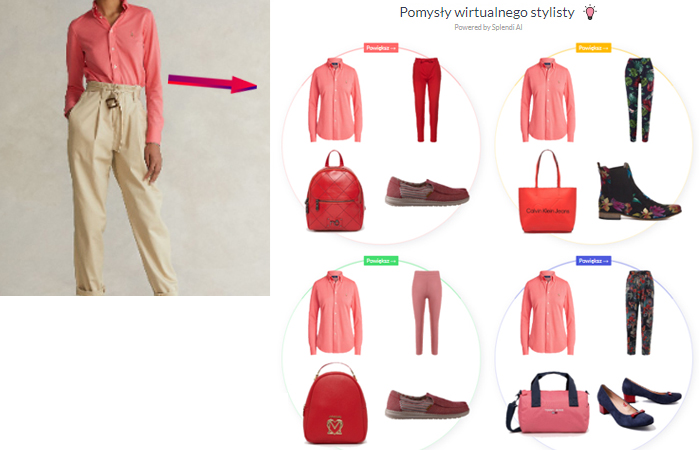 Unique & dynamically created in real time
Virtual Stylist
Virtual Stylist generates in real time suggestions of ready outfits with the clothes currently viewed by the customers, which inspire them to complete the look with fashionable options.
The client receives a visualization of various outfits that can be completed based on the clothes viewed.
SPLENDI AI is not only advanced artificial intelligence algorithms, but also their combination with tens of thousands of complete outfits created by our fashion community, enabling thousands of different recommendations as Virtual Stylist.
More customer inspirations
Matching complementary products – "Wear it with"
Searching e-shop offer for complementary products  based on visually matching. The customer can view complementary products that can be styled together with the product being viewed.
This cross-selling feature is a result of the SPLENDI AI artificial intelligence, not manual tagging of products.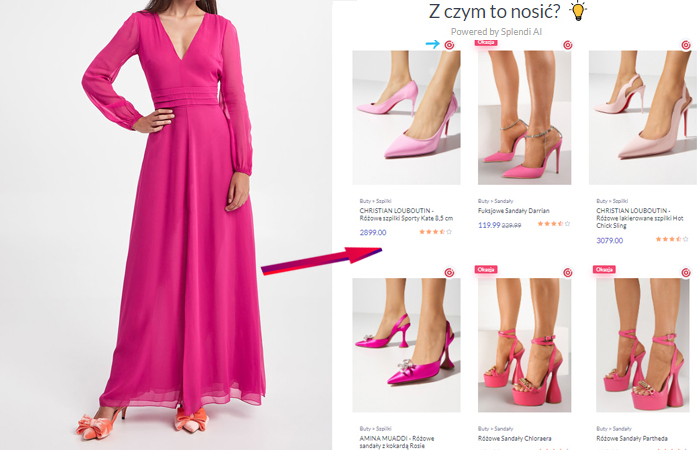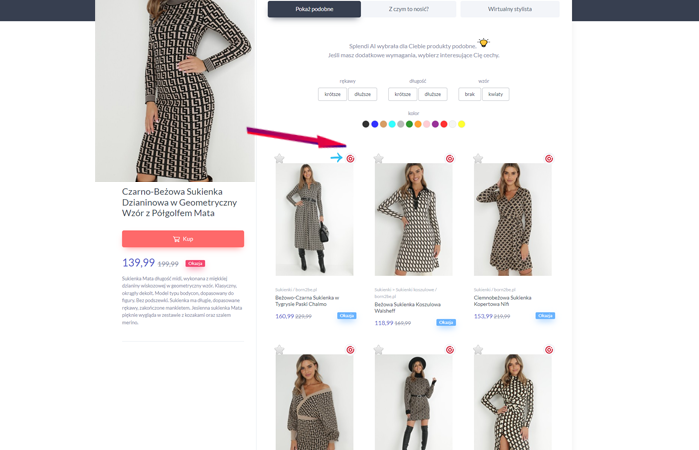 Discover the full range of products with one click
Show products similar to displayed
This function helps customer find an alternative product that is as close as possible to what the customer is looking for and allows him to instantly discover the full range of products in e-shop.
An example of efficient implementation of this function is the CTA button in the form/shape of the logo of the store, placed on the corner of each product photo. We can easily adopt a different form of the CTA button.
One click instead of multiple filters
Show products similar, but with a modified feature
The display of similar products exceeds the typical suggestions based on the similarity of shape, color or print.
The customer can change the attributes for a given type of clothing with one button – such as sleeve length, pattern or color, which leads to even more pertinent  recommendations that meet the customer's requirements. Customers currently avoid complex filters – they want to receive search results immediately.
This feature is unique compared to existing solutions on the market.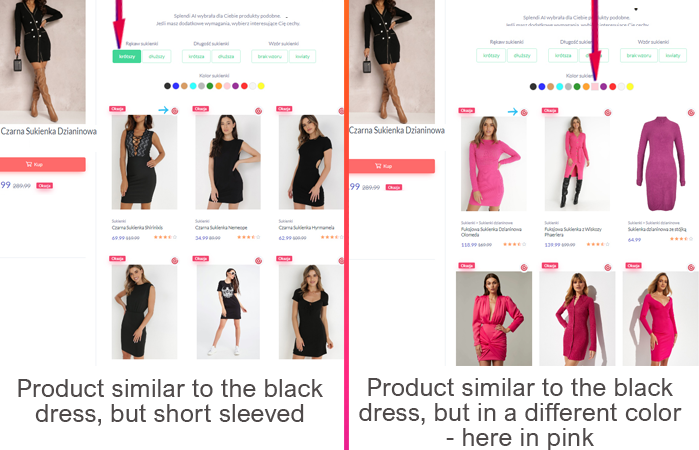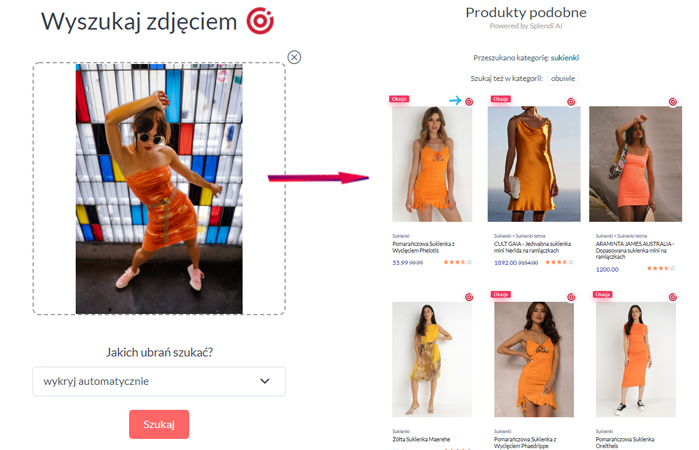 ``Shop te Look``
Visual Search
Enables the customer to upload a picture that inspired him and search for the most similar products in the store's clothing database.
The customer can choose automatic recognition for a given photo or determine which garment from the photo is to be searched for by AI.
Our solutions allow also to create suggestions of ready outfits generated by Virtual Stylist in combination with a photo uploaded by the customer.
Digital Retail means today Visual Retail, therefore all SPLENDI AI visual tools: